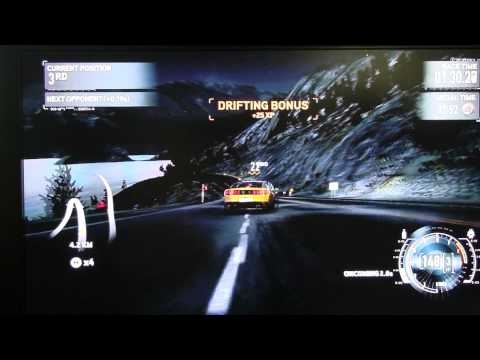 The third week of the Need for Speed The Run Time Attack communiy challenge has begun!
This is a weekly challenge where EA puts the community's driving skills to the test by challenging everyone to beat their times in a Challenge Series event. For the third week they've got a real technical track for you to conquor.  NFSDrew put down a time of 2:56:21 in the Tioga Run event in the National Park Challenge Series.
Here's how to enter this challenge:
1. Beat NFSDrew's time in the same Challenge Series event
2. Grab a picture of your race time on the post-race screen
3. Twitpic it to @NeedForSpeed with the hashtag #NFSTheRunTimeAttack.
(They'll also take video entries; just be sure to submit your video as a response to their Time Attack video on YouTube.)
At the end of the week they'll randomly draw from the pool of all entries one lucky winner who will receive a very cool prize from the Need for Speed swag cabinet!
A couple of rules you need to be aware of:
– There are no regional restrictions for this challenge. Anybody anywhere in the world can enter!
– This competition is open to all platforms.
– You can use any car available in the Challenge Series event
– Your twitpic and/or video must clearly display your race time. If they can't read it, it won't be considered a valid entry
– If you do choose to submit via YouTube video, it must be submitted as a response to their video
– Use of cheat programs or trainers is prohibited
– A player can only win one week in a row
Good luck!